zkSync, the No. 3 Layer2 blockchain in term of transaction volume, has launched its 2.0 mainnet on October 28. As of now, the number of bridge users has exceeded 400,000, and the total locked value exceeds 170,000 ETH. More importantly, Matter Labs, the zkSync development team, revealed in the latest online discussion panel that the zkSync token economy will be announced in early November, which led to another round of heated interaction.
If you haven't tried out any zkSync 2.0 projects, I do recommend you to read this article and find out some projects worth your attention so that you can interact with them later for potential airdrops.
With Bitget Wallet (Previously Bitget Wallet (Previously BitKeep)), you can add zkSync mainnet to your list conveniently, and then through our DApp section, you can interact with the zkSync projects as you'd like.
The zkSync 2.0 Timeline
For the first month after the mainnet goes live, only Matter Labs team members have access, after which developers will fully deploy and test the projects while maintaining their security. Nobody knows how long the test will take after the mainnet is launched. All we can do it to wait patiently for the official announcement.
The zkSync 2.0 Prospects
Although the major Layer 1 blockchains have attracted the attention of most investors, with its convenience and practicality, low costs, and a rich ecosystem, zkSync will surely make a difference.
How to interact with the ZkSync mainnet
In Bitget Wallet (Previously Bitget Wallet (Previously BitKeep)) Wallet, add zkSync to your list of mainnet, then move ETH worth $5-10 across chain to zkSync. Now you can interact with DApps on the ZkSync mainnet.
If you donate to Gitcoin on zkSync, there is a chance you'll get airdrop rewards, too.
New zkSync Discord Character
Complete the following tasks to get the new zkSync Discord character:
1. Join zkSync Discord community: https://discord.com/invite/px2aR7w
2. Follow zkSync on Twitter: https://twitter.com/zksync
There will be a new role in the zkSync Discord community.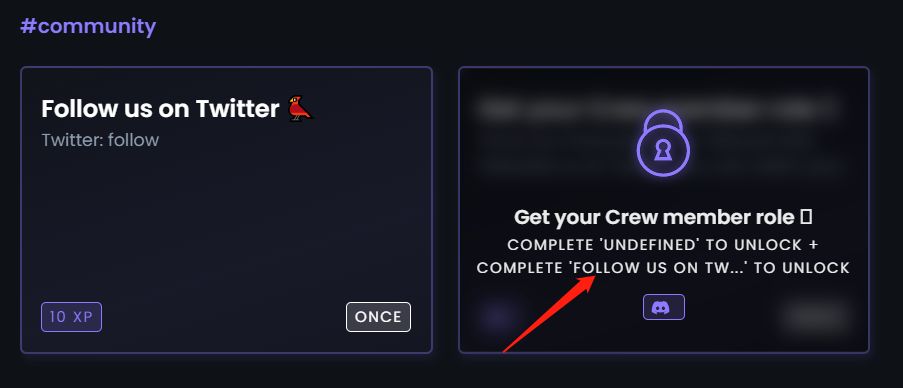 Then you can try the following projects.
Bridge
Orbiter Finance (https://www.orbiter.finance/)
Orbiter Finance, one of the mostly used bridges, is focusing on Rollup network asset cross-chain transfer.
Orbiter Finance supports more than 10 Rollup networks, which meet virtually all the cross-chain needs of all Optimistic Rollups and Zk Rollup networks, including powering cross-chain applications like moving from Loopring to Immutable X. The zkSync team has said something about issuing a native token. It's said the Maker system would launch a beta version at the end of October.
MultichainOrg (https://multichain.org/)
A decentralized bridge, previously named Anyswap. It has issued its one token. It's also a project recommended by zkSync.
DEX
Phezzan Protocol (https://www.phezzan.xyz/)
Phezzan Protocol is a decentralized cross-chain exchange that provides interest to its users. The project team has confirmed the plan for airdrop events. Just try to use it on the testnet to get qualified.
MESprotocol (https://twitter.com/MESprotocol)
An order book-based DEX. A project recommended by zkSync.
1kxprotocol (https://twitter.com/1kxprotocol)
A perpetual contract trading protocol on the 2.0 testnet. A project recommended by zkSync.
Increment (https://increment.finance/)
Increment is a decentralized perpetual futures protocol, built on zkSync 2.0. The team had announced an airdrop plan.
NFT
Mint Square (https://mintsquare.io/starknet)
Mint Square is the main NFT marketplace and distribution platform on zkSync. Users can mint and trade NFTs on the zkSync 2.0 testnet without worrying about potential contract risks. A series of NFT collections (like zkAnimals) will be available exclusively on Mint Square. It's also a project recommended by zkSync.
SpaceFi (https://www.spacefi.io/)
SpaceFi is a cross-chain Web3 platform on Evmos and zkSync. The initial products are DEX + NFT + Starter + Spacebase.
SpaceFi products: ① SpaceSwap (DEX), ② Farms, ③ NFTs, ④ Starter (launchpad), ⑤ Space base (on-chain community)
SpaceFi will have an initial supply of 120 million STAR for airdrops, IDOs, and strategic reserves. Don't miss these projects with airdrop evens planned.
Game
Tevaera (http://testnet.tevaera.com)
Tevaera is one of the first gamified and decentralized metaverses on zkSync. Players own the digital copyright of NFTs and learn, earn and compete in 3D games, AR/XR… No token yet. Just stay tuned.
Mini mini Dungeon (https://minidungeon.xyz/)
A next-gen Play2Earn game built on zkSync. A testnet project recommended by zkSync.
DeFi
RandomizerAi (https://randomizer.ai/)
The low-cost and real-time Verifiable Random Number generator for smart contracts. A project recommended by zkSync.
Raise Finance (https://www.raisefinance.io/)
A decentralized on-chain payment platform based on zkSync.
DOMANI DAO (https://domani.finance/)
A smart investment protocol for marking and trading portfolios. They have issued a token, DEXTF.
NexonFi (https://www.nexon.finance/)
A loan agreement that will be launched on the testnet soon. Recommended by zkSync.
Infrastructure
Go+ Security (https://twitter.com/GoplusSecurity)
A security platform serving different types of users of the blockchain, with its security engine covering multiple risk dimensions of crypto projects and individual investors on multiple blockchains. A testnet project recommended by zkSync.
MoonPay (https://www.moonpay.com/)
MoonPay offers a fast and simple way to buy and sell cryptocurrencies. Many celebrities have invested in the project, including Justin Bieber, Snoop Dogg, Paris Hilton, and many well-known actors such as Bruce Willis, Matthew McConaughey, Gwyneth Paltrow. A testnet project recommended by zkSync.
So these are the key projects worth your attention in zkSync 2.0. Bitget Wallet (Previously Bitget Wallet (Previously BitKeep)) will list more DApps in the ecosystem and introduce exciting events and benefits.