Sui, known as one of the twin stars of Move, is built by the core developers of the Diem team. Sui's CEO Evan Cheng once served as Facebook's CTO and Diem wallet Novi's R&D director; its CTO Sam Blackshear used to be a FB engineer and Diem wallet Novi's chief staff.
Sui adopts the Move language and the PoS consensus mechanism. The vision is the same as that of most emerging Layer1 public chains: quick transactions with high throughput and low costs. The testnet is now live and claims to have 100,000 TPS.
In early September, the development team of Sui, Mysten Labs secured a $300 million funding led by FTX Ventures at a $2 billion valuation.
Aptos has already issued tokens and its airdrop has triggered heated discussion and particular attention in the communities. Everyone is quite looking forward to Sui being listed and airdropped in the same way as Aptos. Bitget Wallet (Previously Bitget Wallet (Previously BitKeep)) supported Aptos' testnet and mainnet firsthand, helping many users to secure airdrop qualifications. Now Bitget Wallet (Previously Bitget Wallet (Previously BitKeep)) will also help everyone easily interact with Sui's ecosystem and we will also launch stunning events and benefits.
About the project
Sui is a next-generation smart contract platform powered by Move with high throughput, low latency, and an asset-oriented programming model. As a matter of fact, Sui is designed to solve the problem of the poor effectiveness of the blockchain network, given that current networks are not efficient enough to satisfy the rapidly growing needs of the market at this stage. Sui is a brand new project that started from the fundamental scalability to enable instant transfers, while also lowering the cost, reducing latency and delivering high throughput. It empowers applications for billions of users.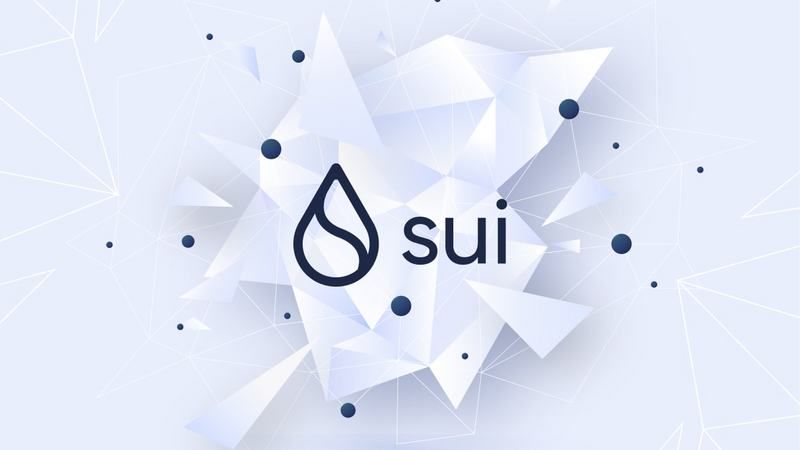 Features
High scalability and instant settlement: Sui scales horizontally and caters to the needs of applications;
Adopts the Move smart contract;
The scalability of Sui is not limited to transaction processing, it is also economical and horizontally scalable in terms of storage, enabling developers to define complex assets that exist directly on-chain rather than off-chain storage;
Mysten Labs will release an open-source kit for the Sui Developer Kit.
The differences between Sui and Aptos
1. Different consensus algorithms to realize parallel transactions
In order to avoid complicated illustrations, here is an analogy for you: blockchain transactions are generally processed in sequence, which is like taking a bus. On a traditional blockchain, all passengers must queue (consensus) to get on, each passenger needs to check the ticket (execution) before departure, and then get off at the exact location (Merkel tree update). Only when the bus becomes empty again can it accommodate new passengers, and the chain can continue to run forward;
On Aptos, the chain divides all passengers into groups according to their relationships and checks their tickets separately. Those with a valid ticket will be able to get on the bus while those holding invalid tickets will have to be verified again.
In terms of Sui, the chain will divide all passengers into groups according to the destination and the tickets of each group of passengers will be checked in parallel. Then passengers are sent to their destination simultaneously by different vehicles.
Most blockchains adopt sequential execution, which means thousands of nodes constantly update a single ledger that records every order chronologically of executed transactions. There is a need to wait for each new transaction to be validated since new ones are added each time and therefore limit the throughput and lead to high gas fees, especially when network usage surges.
Sequential execution hinders the throughput on these chains —— most transactions are independent. High latency can also become an issue as applications expand, therefore affecting the responsiveness of DApps.
Both Sui and Aptos adopt parallel execution to enable infinite scaling of network throughput as demand and utilization increase.
Aptos makes paralleled BFT consensus algorithm come true by dynamically detecting dependence and executing tasks with BlockSTM (BlockSTM is an evolution of the HotStuff algorithm).
Sui adopts a DAG-based mempool (Narwhal) and the Tusk consensus algorithm that leverages DAGs at the execution layer for parallelization. It requires explicit declaration of transaction dependencies, which means it can process most transactions in parallel and still execute them sequentially when a few are intertwined. This is realized by using two different consensus paths – Byzantine Consistent Broadcast for independent transactions and BFT consensus for dependent transactions.
Sui only runs consensus when its status needs to be checked, by using "random ordering" (vs other fully ordered blockchains) to abandon consensus on most transactions.This is in sharp contrast to Aptos, which waits until the transaction completes before validating all blockchains, then re-executes the denied chains and passes the validated chains.
2.Differences in TPS (to be verified by a third party)
Aptos' testnet is capable of handling over 160k TPS, while Sui claims to settle most transactions almost instantly, with up to 120k TPS per transaction.
3.Usage of the Move language
Aptos is similar to standard Diem Move while Sui adopts an enhanced version of it to facilitate the receiving of its smart contracts.
4. Different tokenomics
Sui has announced that it will issue the native token SUI, with a total supply of up to 10 billion. Part of these will be able to flow at the time of mainnet launching, and the remaining tokens will be released over the next few years or distributed as a subsidy for future staking rewards. SUI has four uses: being staked to participate in Proof of Stake (PoS), paying gas fees to execute transactions and other operations, providing multifunctional and liquid assets that underpin the entire Sui economy, and participating in on-chain voting to play a governance role.
The total amount of Aptos token APT is 1 billion, which is mainly distributed to the community and supports the Aptos Foundation plan. At present, more than 82% of the tokens have been staked.
Recent activities
Sui announced that it will hold a meet-up "Sui Builder House" for developers in Lisbon, Portugal from November 2 to 3. Registration is now open (https://lu.ma/cx3wrslm). The event will introduce the basics of the Sui blockchain and its smart contract language Move for developers, and there will be a contest with prizes.
The official website of Sui foundation is live now and the developers' sponsorship plan launched by Sui is open for application. The amount of sponsorship varies from $10,000 to $100,000 and an extra SUI Token might also be provided.

On October 22, Sui team announced on Twitter that SUI Token hasn't been launched and is not ready for sale yet. An official plan for the airdrop is yet to be released. Sui team suggests users stay alert to potential fraud.
Last but not least, Bitget Wallet (Previously Bitget Wallet (Previously BitKeep)) will support the interaction of Sui ecosystem and the addition of Sui testnet with one click. We will introduce key projects and provide relevant tutorials in the next article.