There goes a saying in the cryptocurrency industry: Not Your Keys, Not Your Coins.
There goes a saying in the cryptocurrency industry: Not Your Keys, Not Your Coins. The security of your private key decides the safety of your encrypted assets. Related accidents as impactful as the Mt. Gox Hack, which resulted in the theft of Bitcoin worth $660 million and as neglected as countless individuals losing all their tokens due to compromised privacy keys, or the FTX crush that happened just a few hours ago, prove the importance of safe private key storage.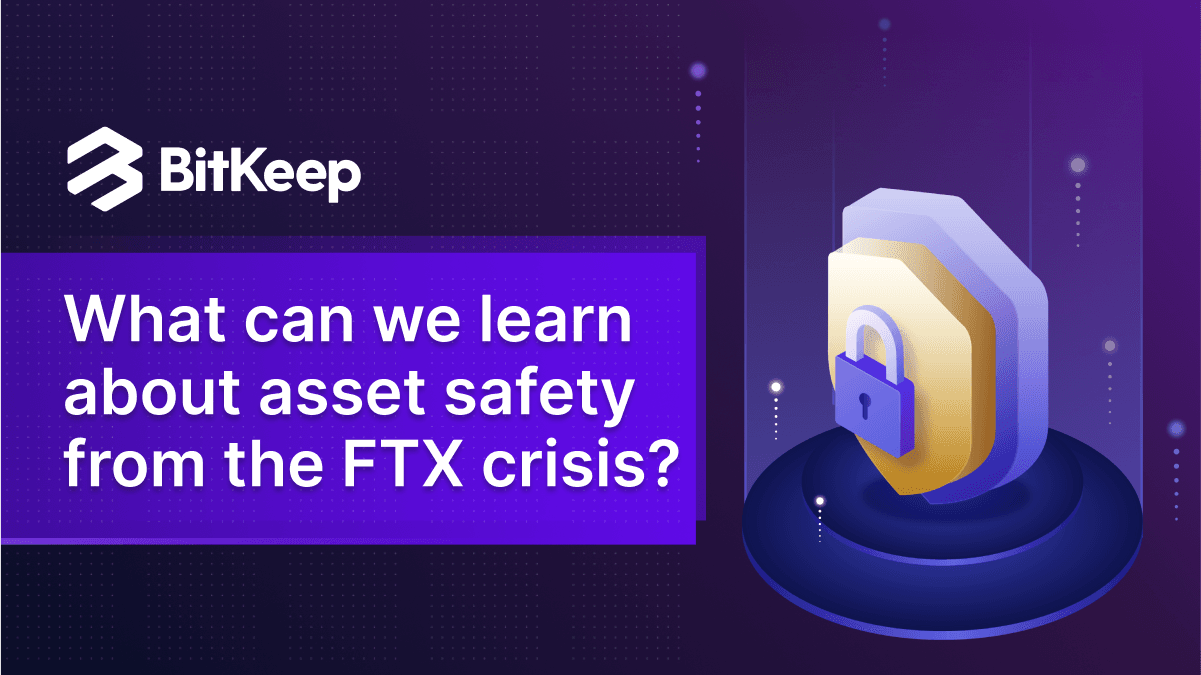 The difference between exchanges, decentralized wallets and cold wallets
Generally speaking, 3 options are available for storing encrypted assets: Exchanges (centralized wallets), decentralized wallets, and cold wallets, the security of which increases in order.
If you chose to store you tokens in an exchange/a centralized wallet, your private key is not under your control, but under the service provider's control. If a rug pull happens or their servers gets hacked, your tokens will be stolen and never be recovered, just like what happened to the Bitcoins stolen from the Mt. Gox exchange.
In a decentralized wallet, the private key is only known to and kept by the user. The assets are still stored on the blockchain, and the wallet only serves to help users easily access blockchain data or provide services, leaving the control of the assets to its users.
In this case, assets are not stored in a centralized address, which makes it more difficult to hack compared to that in centralized wallets. Just keep the private key safe after creating an account. If you'd like to switch to a new decentralized wallet, all you need to do is to import the private key. Plus, with a decentralized wallet, it is more convenient for users to act on their investment decisions.
BitKeep is a safe and easy-to-use decentralized wallet. It has been running for more than 5 years without a single accident of private key leakage caused by objective reasons.
According to SlowMist Security, after the birth of the crypto industry, there were 28 security incidents related to wallets alone, and if we count the $580 million theft of the Solana wallet Phantom in, the total amount stolen is nearly 10 billion U.S. dollars. Wallet security is of the utmost importance to all crypto users and must be given the utmost attention. That's also at the core of BitKeep wallet operation.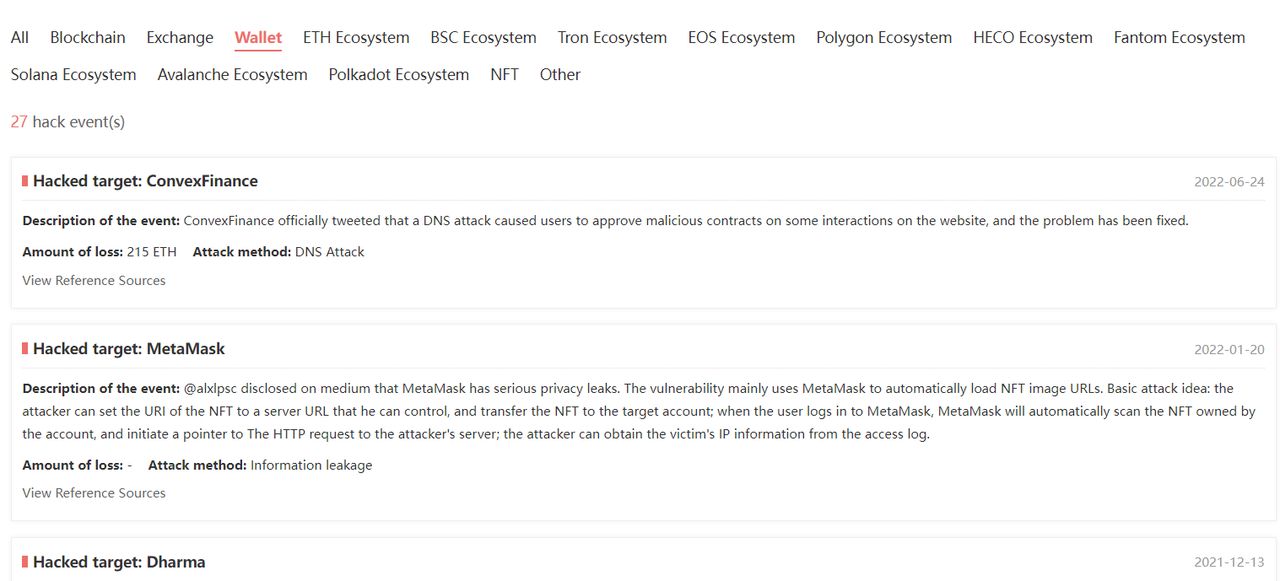 How is BitKeep more secure than others?
There are many decentralized wallets available. How to choose the right one? How can we know if a wallet is safe?
Well, when choosing a secure decentralized wallet, you have 5 factors to consider: Brand, technology, UX, reputation, education and service. Now let's try to analyze BitKeep from these 5 perspectives.
Brand
It is a very simple and efficient way to choose a wallet by its brand awareness. The rationale is that wallets with high brand awareness have operated for a long enough period, with its security proved and no major security breaches happened.
For example, BitKeep has been in operation for more than 5 years, providing virtual asset management services to more than 6 million users in 168 countries. In early 2022, BitKeep completed a $15 million Series A funding round and this was covered by cls.cn.
Technology
In addition to the open-source code and local key storage common in decentralized wallets, BitKeep employs the original Double Encryption Storage Mechanism (DESM) to leverage mnemonic phrases and private keys, providing double layers of security based on login credentials and transaction passwords. Your BitKeep wallet will remain intact even in the event of a device loss or theft.
In terms of app, server, and transaction security, BitKeep has designed a guardian system that covers all the details.
In the BitKeep app, the team behind ensures security through various means, including generating private keys based on unpredictable encryption factors; preventing the transfer of mnemonic phases in plain text; deleting users' sensitive data when the application enters the background, etc., safeguarding private key, mnemonic phrases, password, Keystore, and local data.
On the servers, the BitKeep team focuses on the configurations and network architecture.
In terms of transactions, they ensure that there are no loopholes in feature design and transaction logic. Passwords are requested for all important actions involving asset movements.
The security system of BitKeep wallet is thoroughly designed, continuously optimized and iterated, and under 24*7 surveillance for risks and vulnerabilities to ensure timely maintenances.
User experience
With simple but elegant interface, BitKeep is known as one of the most easy Web3.0 wallets to get started with. Even blockchain beginners can learn to create a new wallet or make a transfer in a short time with the in-app instructions.
Moreover, BitKeep is also leading in terms of feature richness. BitKeep enables Swap and NFT transactions, and holds LaunchPad and INO events. Users can also access numerous DApps through its DApp browser. With 70+ mainnets, 10,000+ DApps, 1,000,000+ NFTs and 220,000+ cryptos supported, BitKeep satisfies virtually all your needs for your Web 3.0 journey. It is also worth mentioning that BitKeep has aggregated the mainstream DEXs and NFT marketplaces for users to get the tokens or NFTs they want at the best price and through the most convenient process.
Reputation
BitKeep has won excellent user reviews on major review websites and well-known blockchain media. On various review websites, BitKeep App got an average score of is 4.6+, with nearly 100K+ users leaving their praises on BitKeep. From Twitter, Facebook, Discord to Telegram, nearly 1 million crypto users have become loyal fans of BitKeep.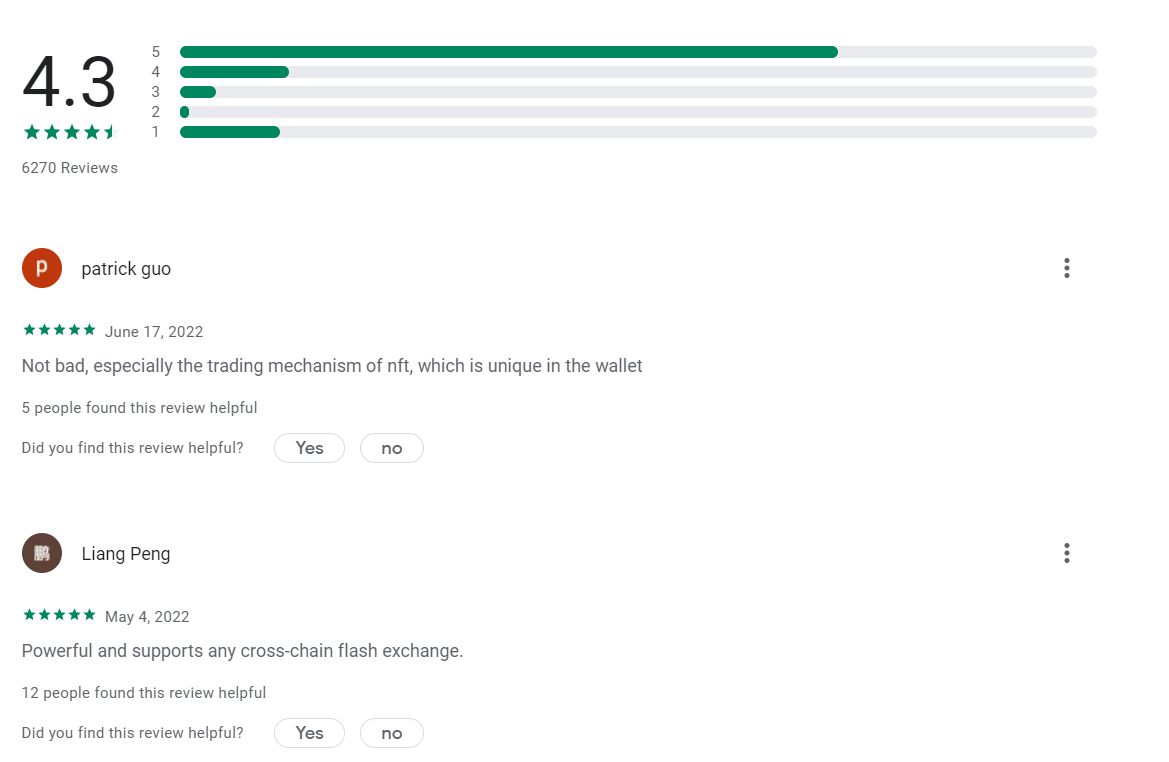 Education and Services
In the field of cryptocurrency, when it comes to asset security, we must learn how to make transactions on the blockchain in a safe way in addition to know how we should keep private keys safe.
You may have heard many cases of bridge theft, smart contract loopholes, and excessive DApp authorization resulting in asset loss. These scams or loopholes are usually difficult to prevent. It requires you to have an in-depth understanding of cryptocurrency knowledge. Foe that end, BitKeep has launched BitKeep Academy and Help Center for users to find the correct and safe way to explore the Web 3.0 world.
Besides, if you have any questions or doubts during transactions, BitKeep is always here to help with its 24*7 customer service.

Established as a leading wallet software in the minds of users and investors alike, BitKeep continues to optimize and improve from the above 5 aspects. BitKeep believes that the safe operation over the last 5 years is never a result of luck, but of long-term improvement.