Following the frequently seen airdrop scams, staking scams have become the most commonly seen tricks amid a bear market. The reason is that poor market performance inhibits users from making profits through trading. With the tokens in their hands depreciating, it is probably better to stake assets into the mining pool and earn some interest. Therefore, scammers play on people's greed and set a staking trap with super high returns.
What exactly is a staking scam?

Staking is different from spending a lot of money on hardware mining machines. The former only requires that you have coins in hand. You can deposit in a mining pool to earn interest. Actually, it originates from staking on DeFi lending platforms, which considerably lowers the possibility of scamming.
But most of the scams still stem from "you want some interest, the scammers target your principal". Generally, two kinds of tricks are often used:
1. Robbing Peter to pay Paul. In the early stage, high interest is used to lure people to make a deposit. After a certain amount is accumulated, all users' assets will be embezzled, followed by an announcement of closure by the project team.
2. Over- authorization. Staking needs to connect the wallet, once you grant the authorization, the project party can use unlimited authorization to transfer all your on-chain assets, it's the same as previously airdrop scam, DApp connection scam, only the bait is different.
Take this phishing website as an example: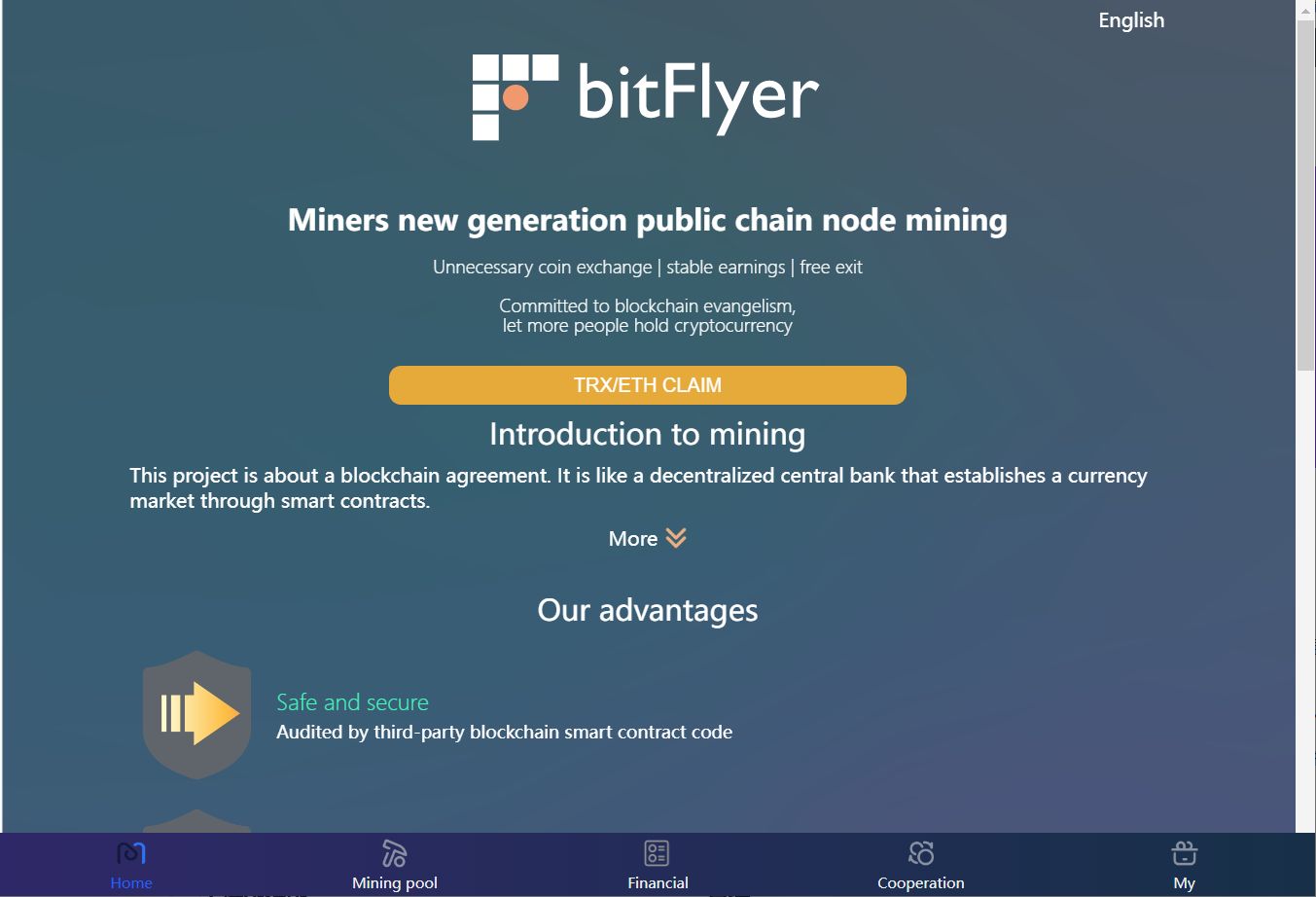 The website promises interest rates of up to 6%-10.5% per day to entice users to give authorization and then their assets are drained away. There are also a number of well-known blockchain projects listed. Such kind of information is also an inferior way for scammers to gain people's trust and it should not be taken as a "legitimate" project.
Finally, Bitget Wallet (Previously Bitget Wallet (Previously BitKeep)) reminds everyone not to click any website links sent to you by strangers, let alone use your Bitget Wallet (Previously Bitget Wallet (Previously BitKeep)) wallet to connect to these websites, otherwise it will lead to private key leakage or unnecessary authorization, and eventually all your assets on-chain will be stolen. If you receive private messages with super high interest from unknown group members, you can report them to Bitget Wallet (Previously Bitget Wallet (Previously BitKeep)) admins.