Recently, there have been frequent security breaches on the blockchain. BitKeep Swap has also been targeted. To fully protect the security of our users' accounts and assets, BitKeep has launched a Safety Assurance feature to run a quick and thorough check. The feature aims to detect whether your wallet address has over-authorized DApps or has security risks caused by Swap transaction authorizations. It is recommended that you check all your BitKeep wallet addresses following this user guide.
BitKeep Safety Assurance guidance:
1) Update BitKeep wallet to Version 7.2.3. Launch the app, and you'll see a pop-up window to go to the Safety Assurance page. Or you can enter the page by tapping on the banners on the NFT page or Discover page;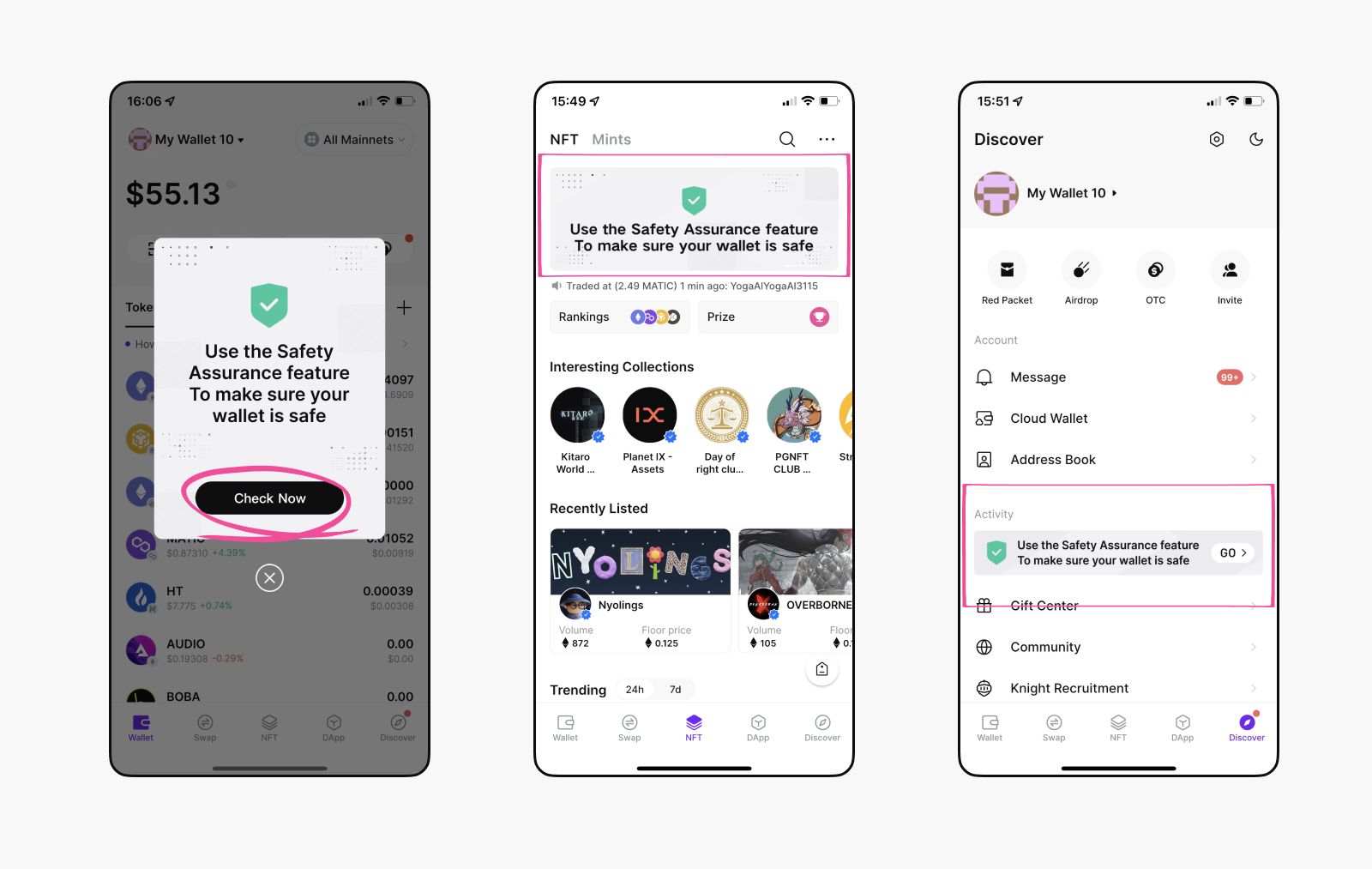 2) If the address has authorized access to a third party, you'll see a risk alert. Just tap [Cancel], then choose [Withdraw] and enter your password to withdraw the authorization;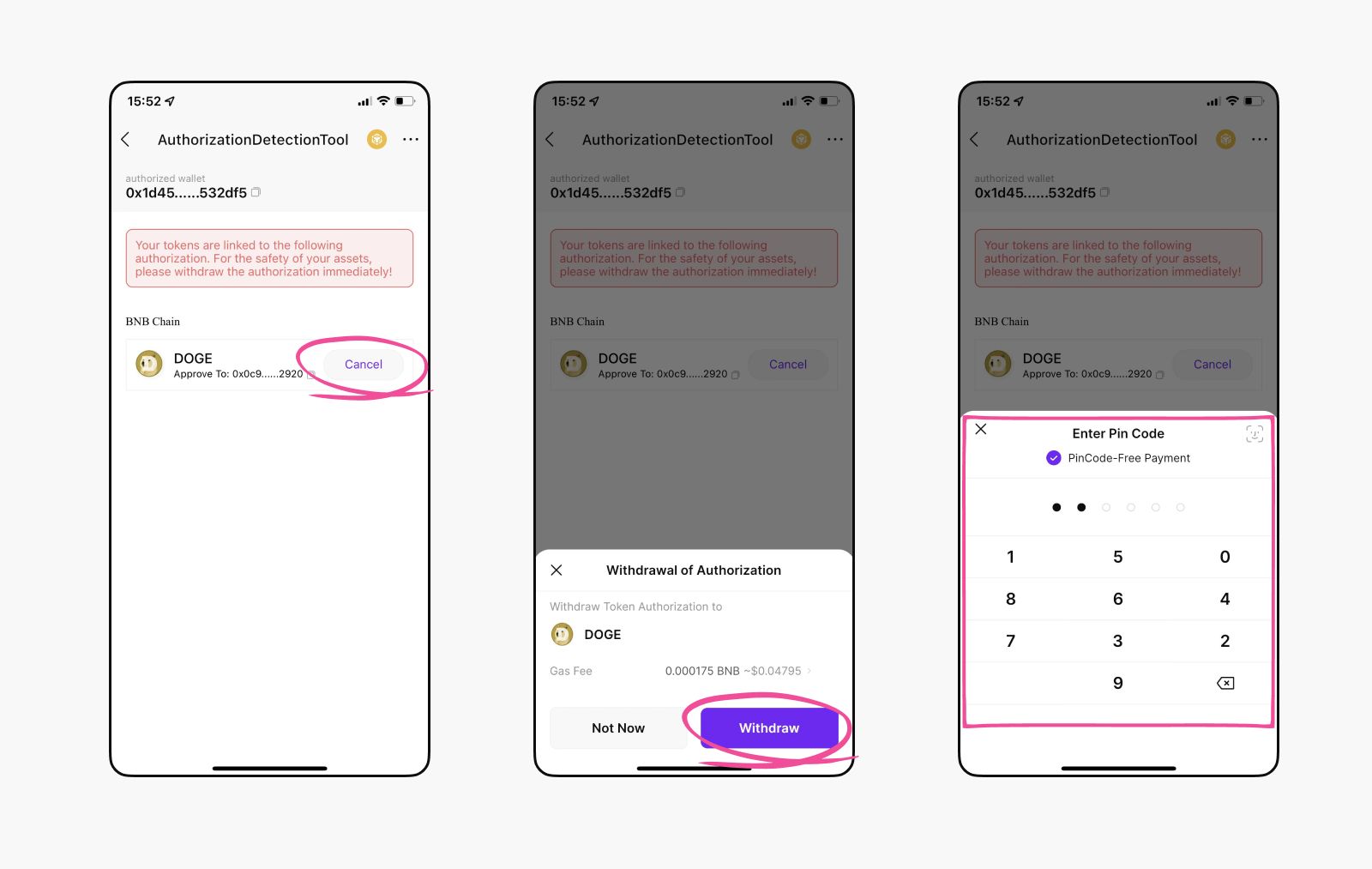 3) Afterward, go back to the previous page and run the Safety Assurance check again. You'll see "Your account is safe" and this is when you can rest assured that your assets in BitKeep Wallet are secured.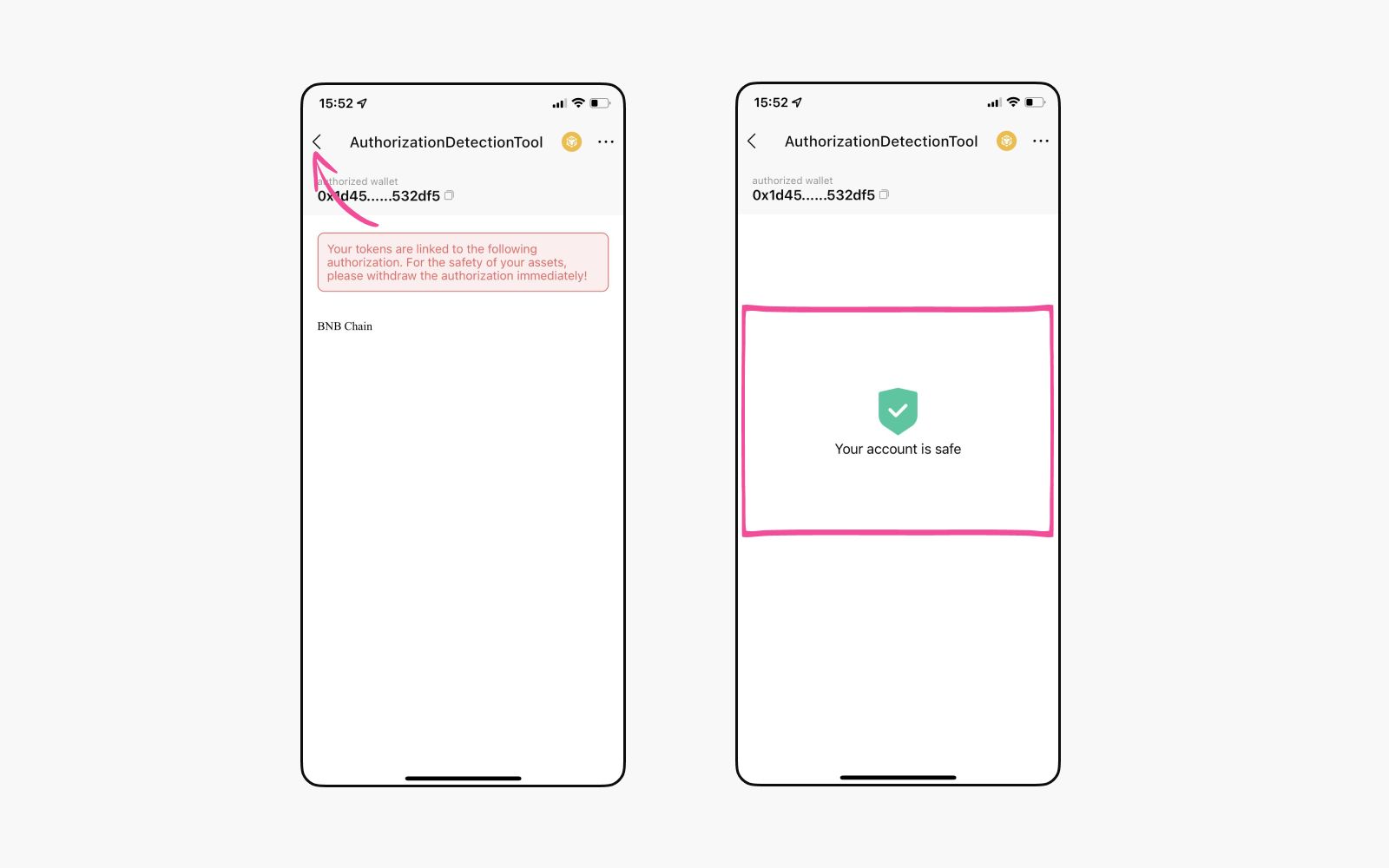 BitKeep urges our users to use this new feature to check for and withdraw potential risky authorizations as soon as possible. You are also advised to run regular checks with this feature. Plus, the BitKeep team will continue to protect your assets and transactions through strong risk-prevention measures.