1. Transfer
1) Go to the detail page of the NFT you want to transfer, then tap "Send";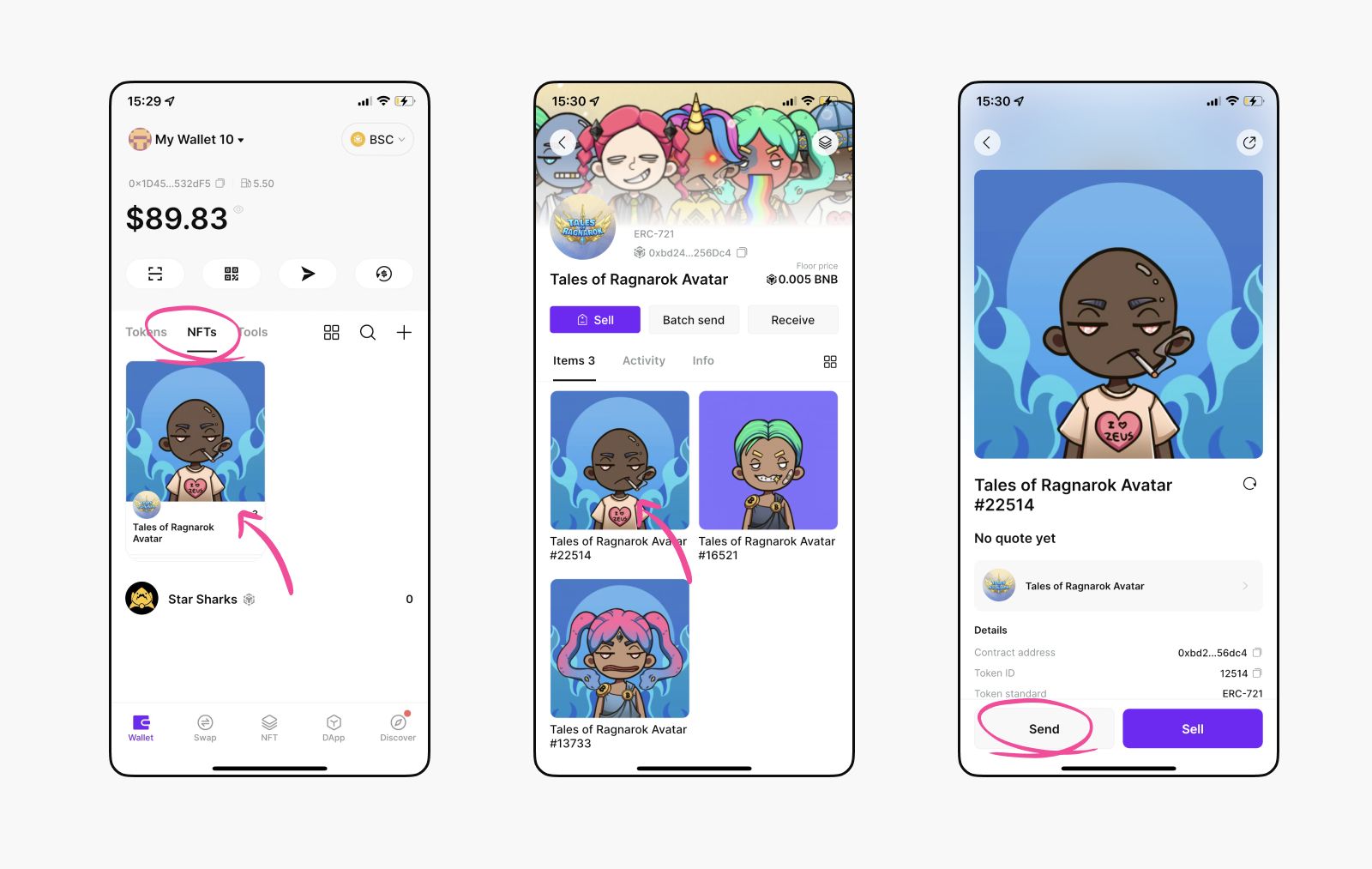 2) Enter the receiving address. The transfer will be done after you "Confirm" the gas fee.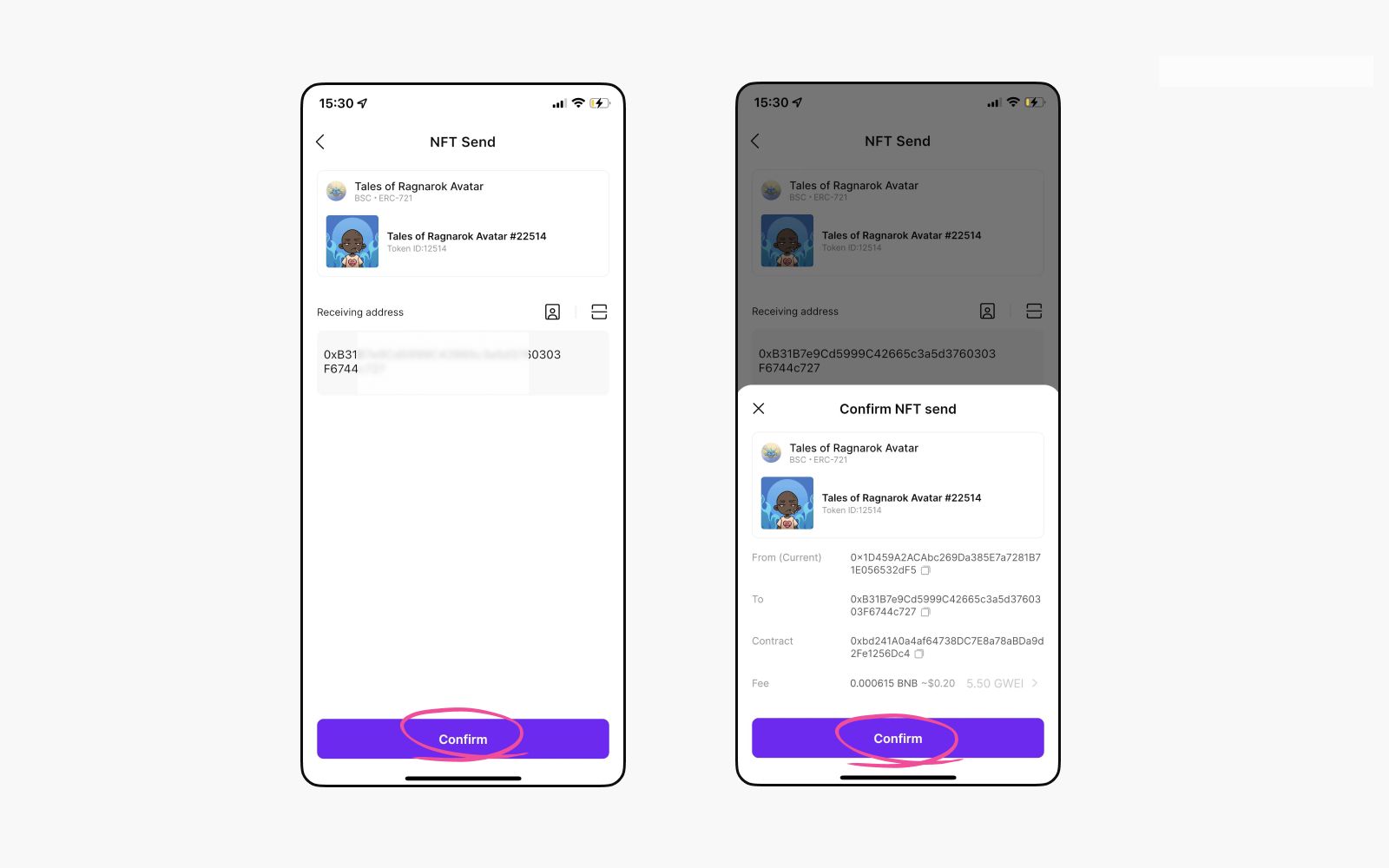 2. List
Select the NFT you want to list for sale, tap "Sell" and enter the price, then tap "Next" to set a time range for the order, then tap "Next".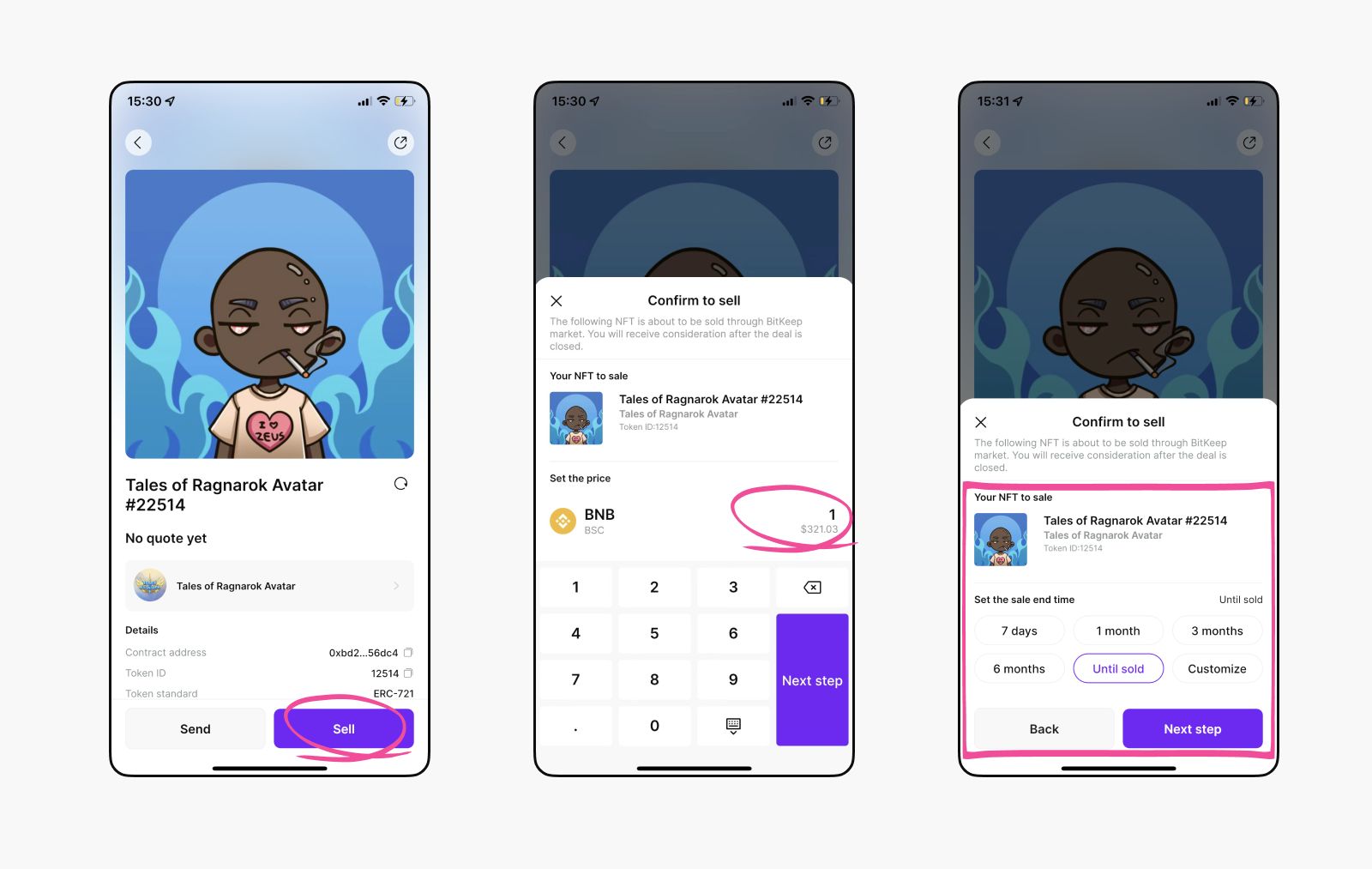 Tap "Confirm" and enter your password. Tap "OK" in the last.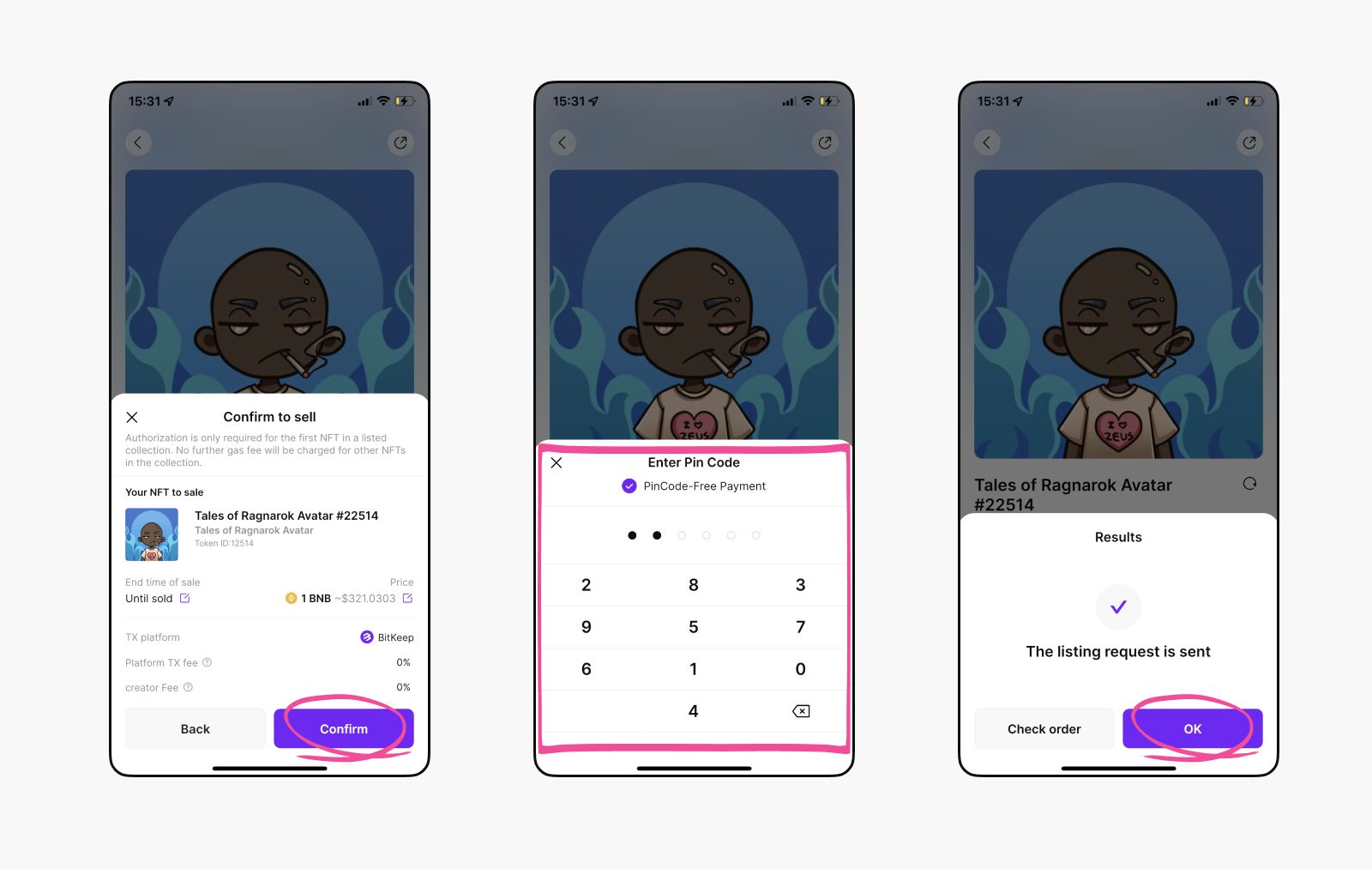 You can tap the list icon on the upper right corner to check all of your NFT transaction history.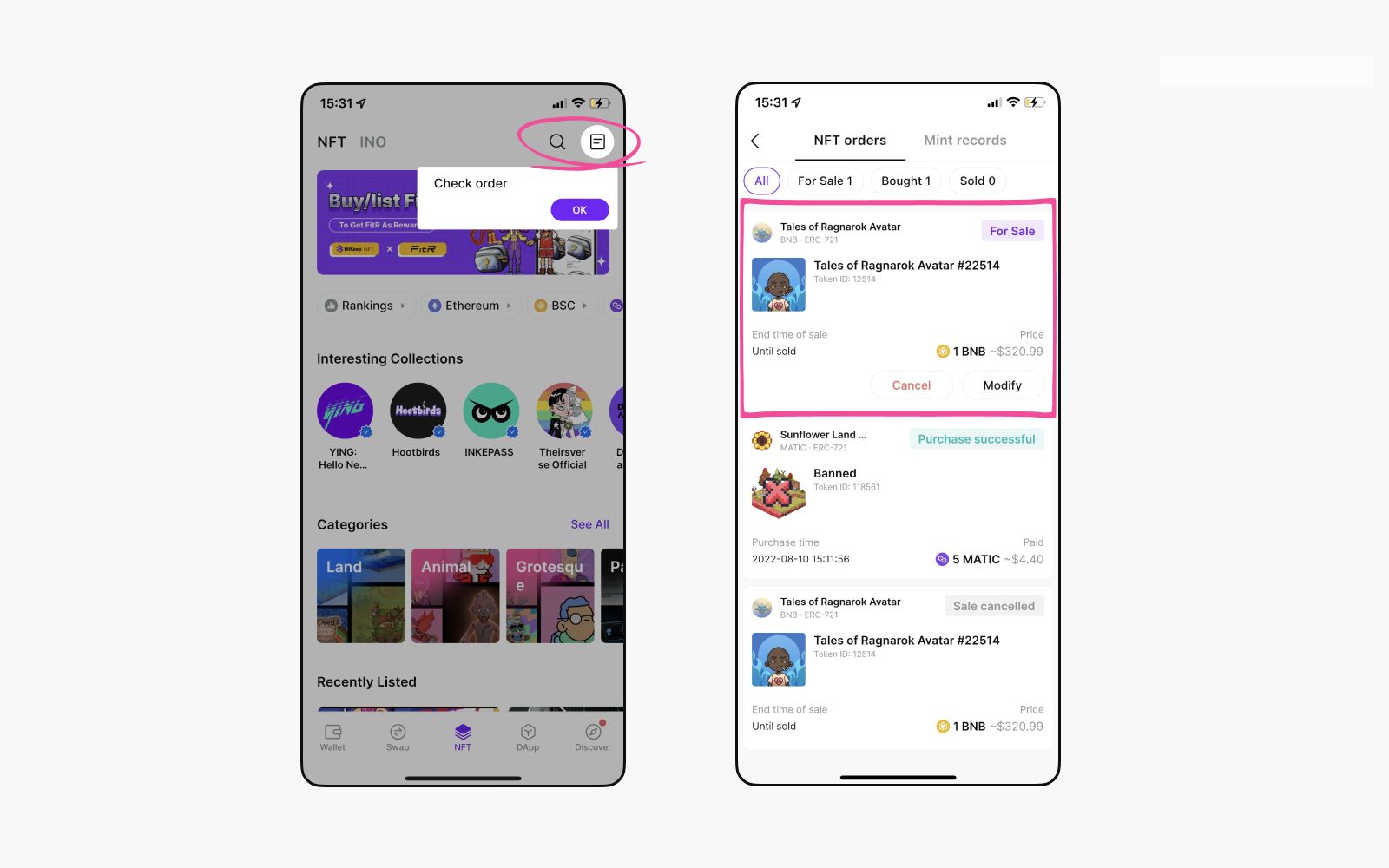 Risks in NFT Trading
Warnings from Bitget Wallet (Previously Bitget Wallet (Previously BitKeep)): Be careful when you see NFT airdrops pop up in your wallet other than Bitget Wallet (Previously Bitget Wallet (Previously BitKeep)). There may be a trap in their contracts. If users interact with such contracts, their assets will be easily drained by the scammer. Some scammers even place scam websites in the hidden links of an NFT.
For your safety, please keep these three points in mind: First, do not tap any suspicious links. Many people have fallen into such traps.
Second, keep your private keys and mnemonic phrases properly. Do not share your computer screen and prepare yourself with some basic safety measures.
Third, do not check out any unverified airdrops in your wallet. Nobody knows if it's a gift or a bomb. What we need to do is stay away from them, be them ERC-20 tokens or NFT, and no matter which blockchain they are on.