When you receive an NFT, no matter it's from an airdrop or from a friend, you need to manually add it to your wallet for display. There are two ways:
1) In the Bitget Wallet (Previously Bitget Wallet (Previously BitKeep)) landing page, tap "Discover" to check NFT messages. If you haven't added the NFT, please tap "Add" to add the NFT;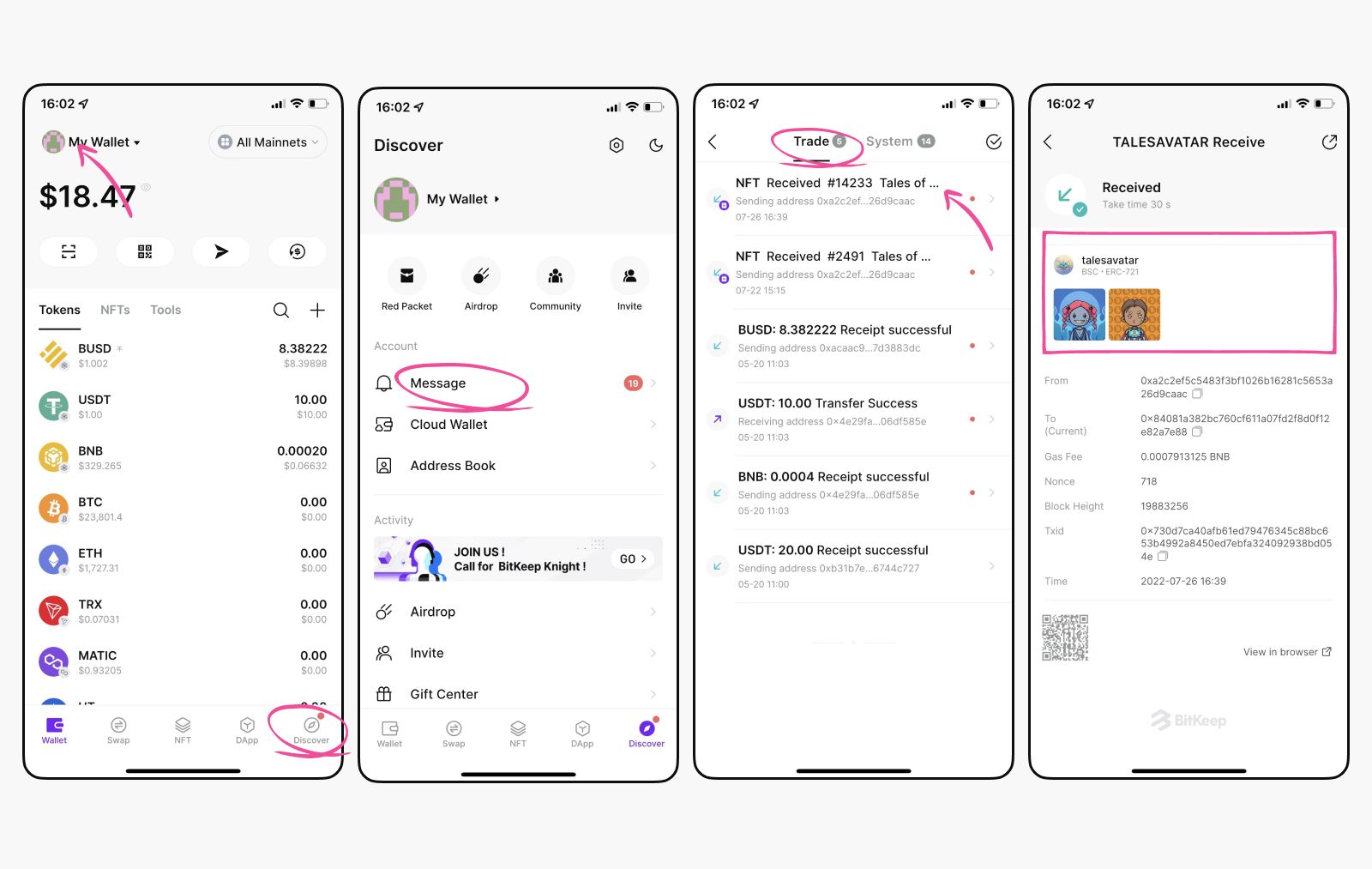 3) In the NFTs page, tap "+" to find your desired NFT collection by searching for its name or locate it in the mainnet-specified list. Select the NFT collection to add it to your wallet. Then go back to the landing page and you will see the added NFT collection and the number of NFTs you own.