The BitKeep OTC portal is available to all BitKeep users outside Chinese mainland.
1) In the landing page of BitKeep app, tap the OTC icon on the right. Choose the token you want to buy, the fiat currency you'd like to pay with, the network of the desired token, and your payment channel; (Here, let's take buying USDT (TRON) with USD through Banxa as an example)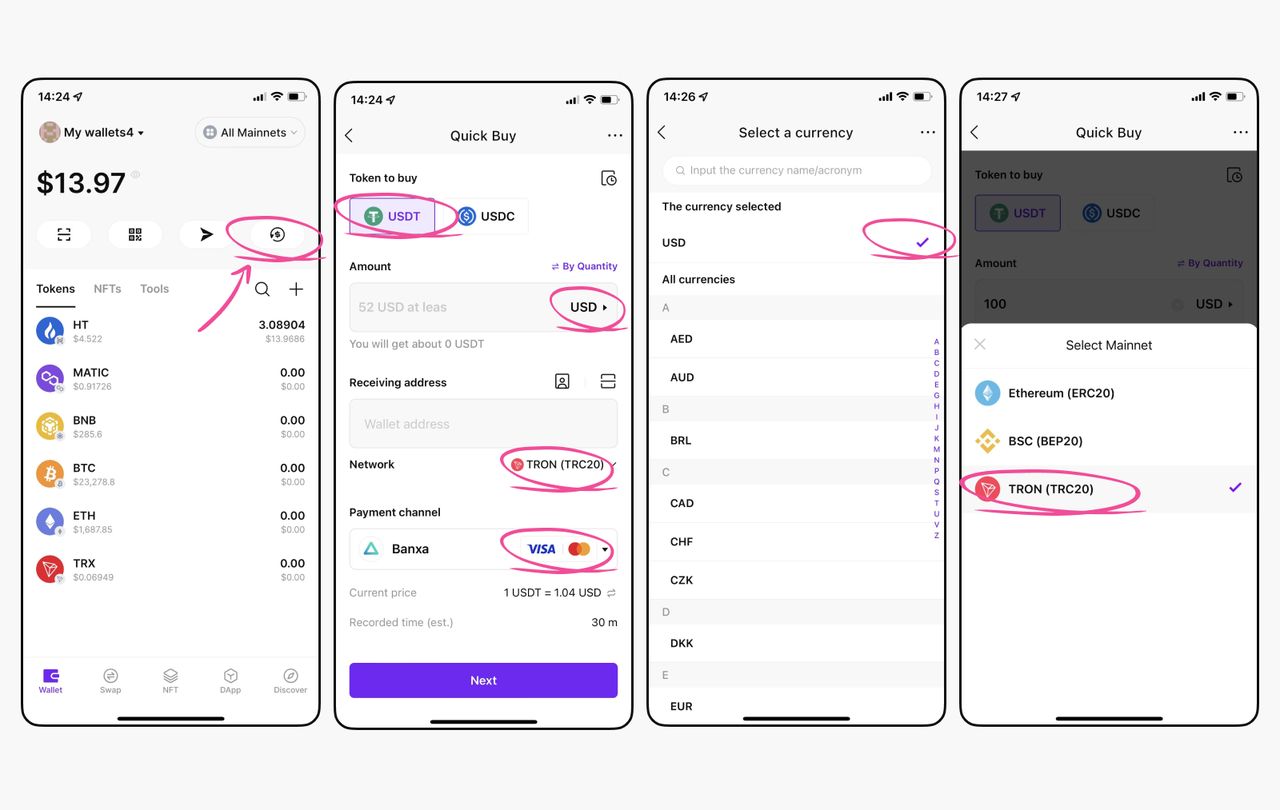 2) Fill in the amount you'd like to buy and the receiving address, and tap "Next";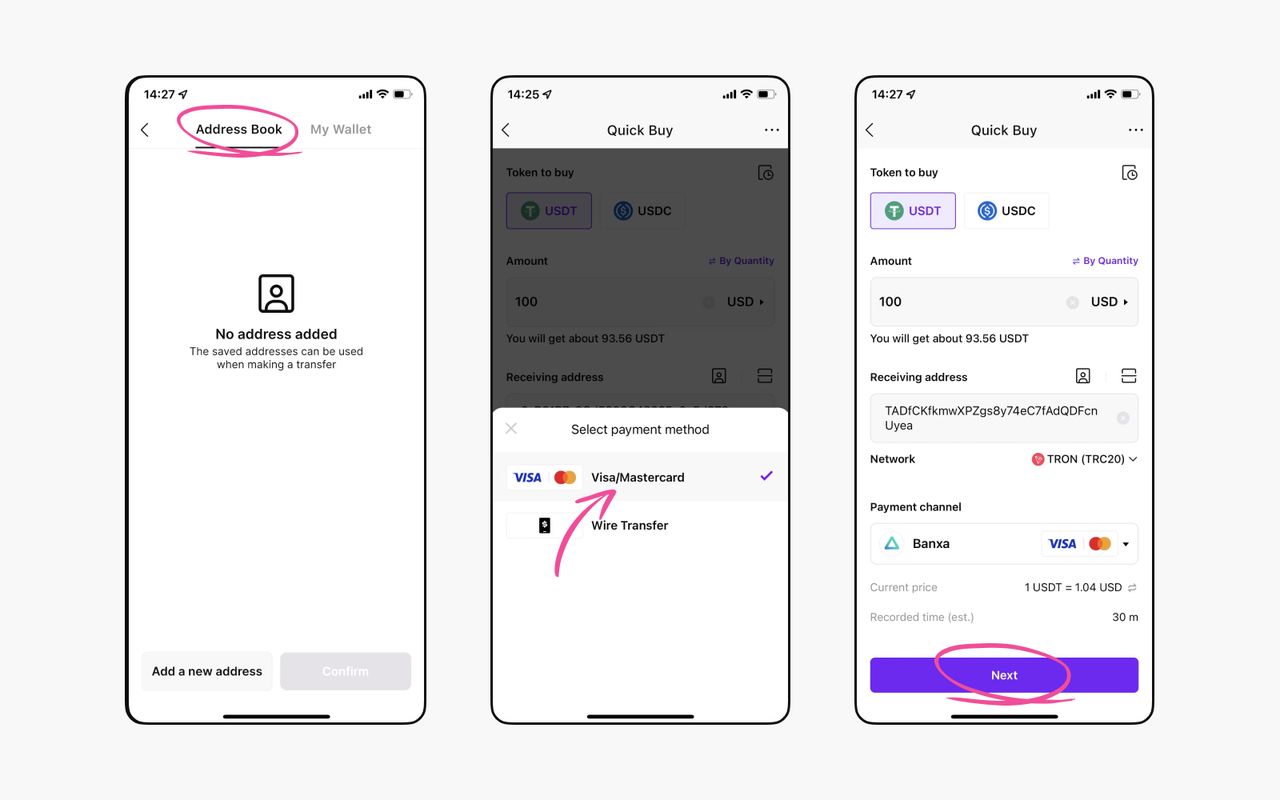 3) After jumping to the BANXA page, fill in your email address, choose the country corresponding to the selected fiat currency, enter your mobile phone number (IMPORTANT: if you chose USD, you must verify your identity with a US mobile phone number), and tap "Confirm". Now fill in the verification code you got through SMS, and tap [Verify];
4) Fill in your personal information as required, and tap [Submit Verification];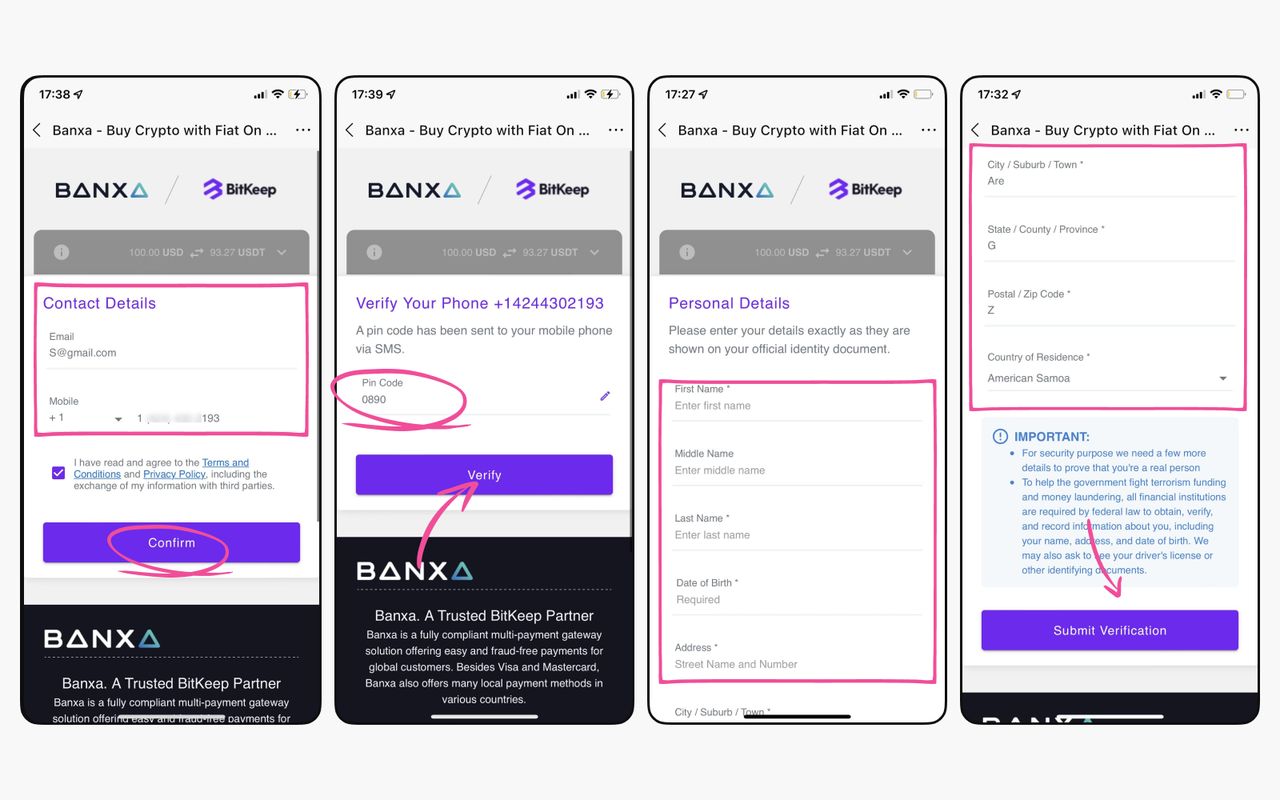 5) Fill in you VISA info, then tap "Make Payment". You'll see the transaction status. Now you can tap "Return to BitKeep". You shall get the token you bought within 30 minutes.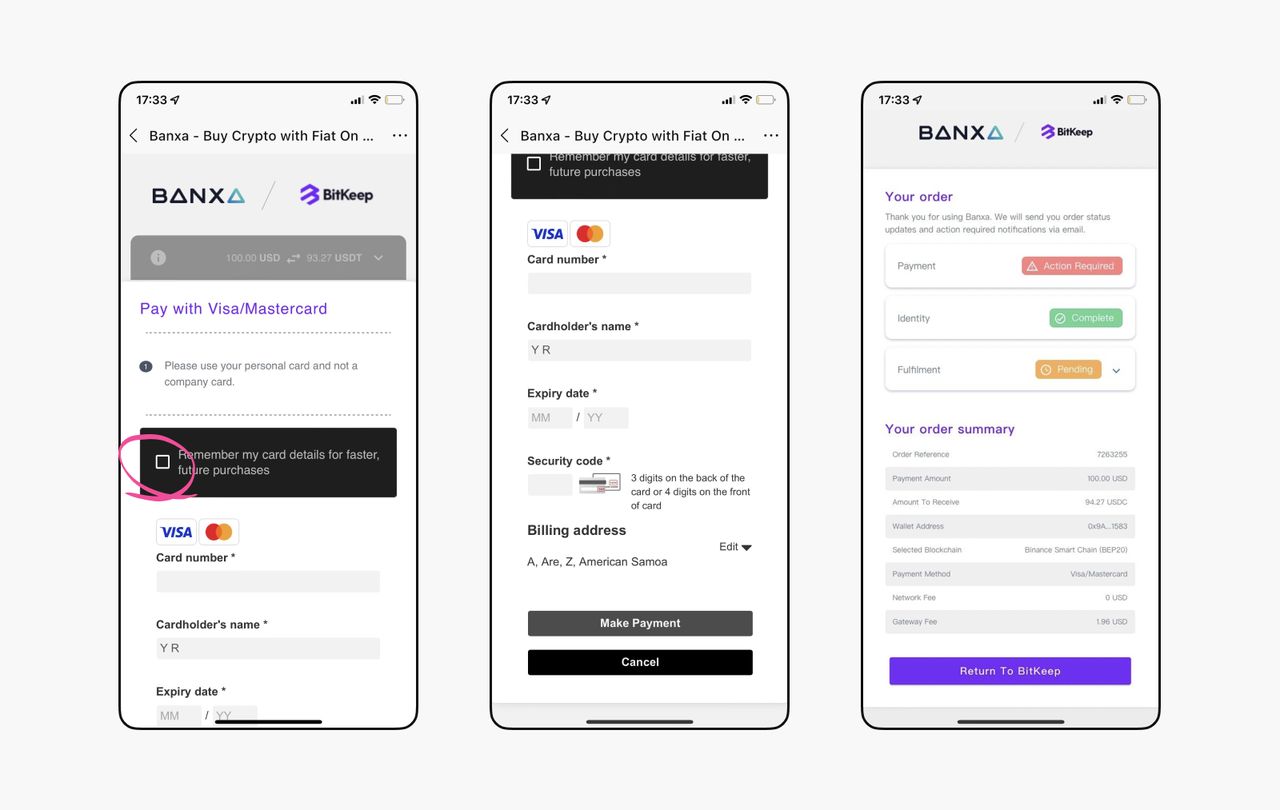 BitKeep's OTC, Swap and NFT Market all boast sufficient liquidity. With just the BitKeep app, the one-stop crypto assets trading and management solution, both individual investors and institutional investors can have all their crypto-related needs satisfied.