How to buy crypto
1) Buy crypto
Click "Buy crypto", enter the amount, and tap "Confirm";
Select one of the payment methods, tap "Next" after the order is generated. Now transfer money to the merchant according to the prompts to finish the process.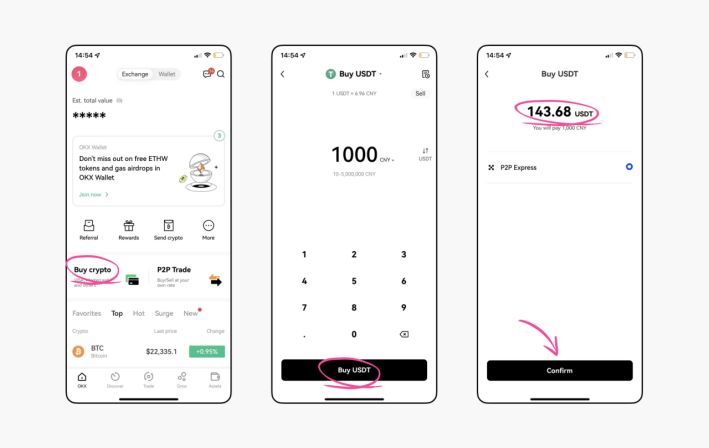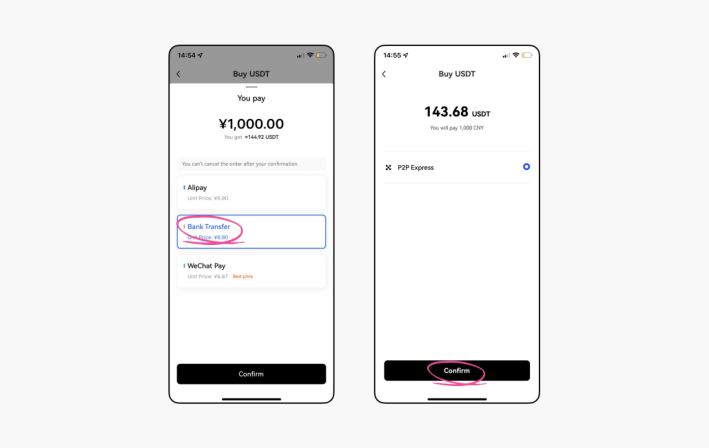 2) P2P
Tap P2P, sort the appropriate merchants by purchase amount, tap "Buy" and enter the amount to buy. Tap "Next" after the order is generated. And follow the prompts to transfer the money to the merchant.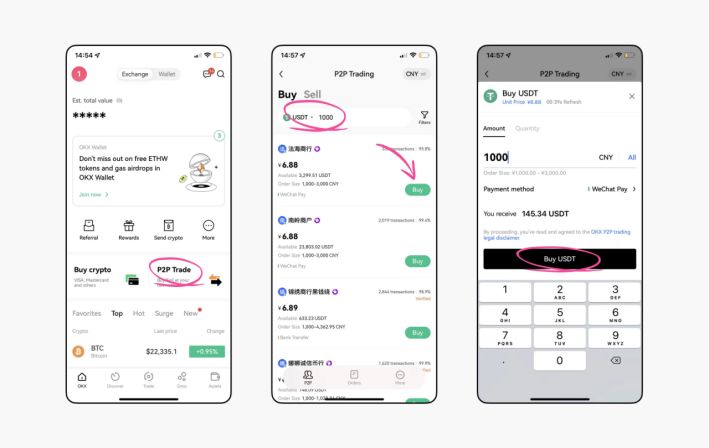 How to withdraw cryptos to my BitKeep wallet
Launch OKX App, go to Assets > Withdraw, select the crypto you'd like to withdraw (e.g. USDT). In the next page, in the "On-chain" tab, enter the amount and choose a network that BitKeep supports, and paste your receiving address. Now tap "Submit".
You can switch to BitKeep to check out the token you've just withdrawn.
Note:
1. It's suggested that you withdraw USDT on BEP20, Polygon, and TRC20 because the gas fee is relatively low on these networks (≈ 1U).
2. If you want to withdraw tokens to access DApps with BitKeep wallet, choose the network according to the DApps you'd like to interact with. For example, the DApp you're interested in is only deployed on BSC, then you'd better withdraw USDT on BEP20.