Creating a wallet is a relatively simple operation, and even if you are new to a wallet, you can get started quickly; if you have already created a wallet before and do not need to add a new wallet address, you can directly skip to the next step [Import Wallet] .
Please keep your mnemonics properly. It is recommended to use a paper notebook to copy and store your mnemonics. BitKeep will not save your mnemonics on the server. Once the mnemonic is lost, the assets will not be recovered, and BitKeep will not be able to help you. Get your wallet back.
o let's get started:
1) Download and install BitKeep Wallet. Launch it, tap "New Wallet", then tap "Generate";
Now tap "Later" (but remember to back up your mnemonic phrase later), and enter a 6-digit password;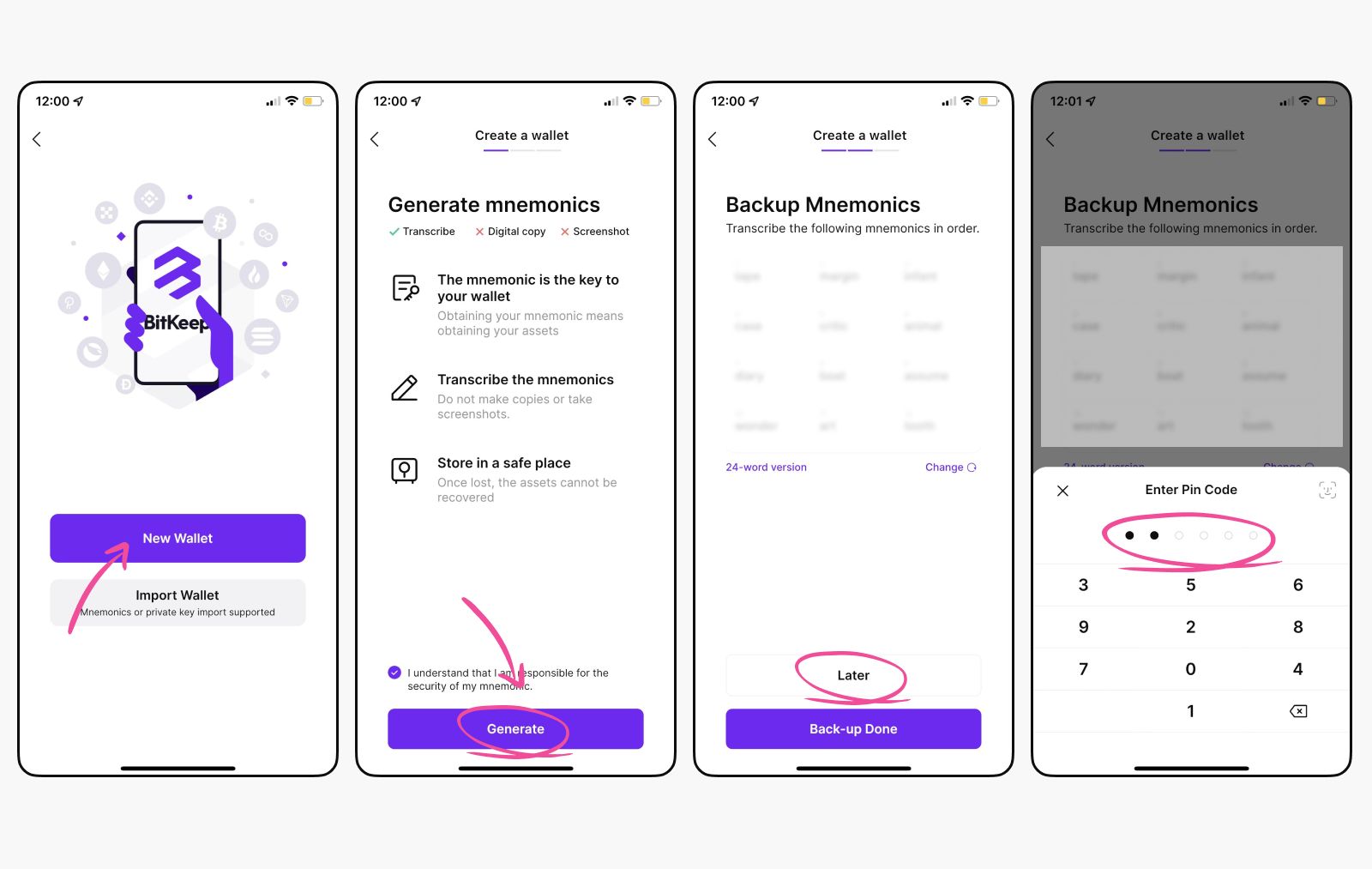 2) As a multi-chain wallet, BitKeep displays some mainnets by default for the convenience of users when they create a wallet. You can always remove them or add some more manually.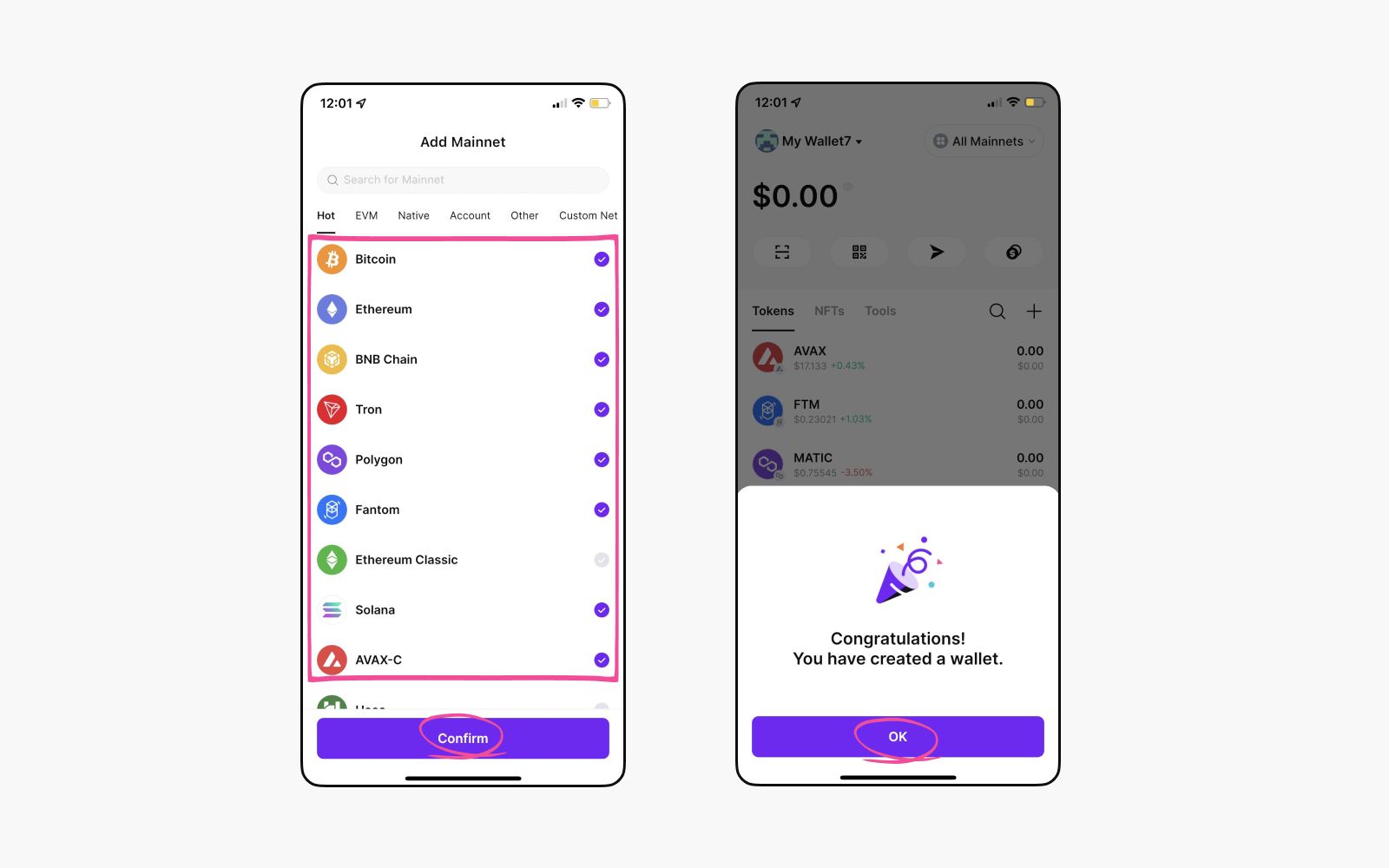 3) You'll be prompted to back up the mnemonic phrase again when you finish creating the wallet. Tap "Backup Now" and transcribe the words before you explore the Web3.0 world through BitKeep.