The process of adding all custom mainnets is the same. So, let's take adding Shiden for example:
1) Launch Bitget Wallet (Previously Bitget Wallet (Previously BitKeep)) app. Tap ALL in the upper right corner to enter the mainnet selection interface. Tap Add a Mainnet;
2) Tap "Other", select "Custom mainnet" > "View All Custom Mainnets";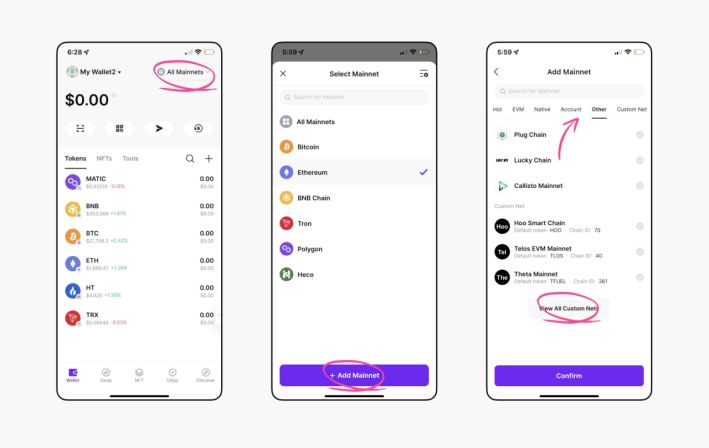 3) Tap "Add manually" in the upper right corner, fill in the RPC address, Mainnet name, Chain ID, etc., tap "Confirm" and enter your password;
4) Go back to the landing page, and you can see the mainnet and its native token just added to your list.